Browser Addon for Certificate Validation using EU Trust Lists
Intended for demonstration purposes, A-SIT realised an addon for Mozilla Firefox capable of verifying and displaying the trust status of a website certificate according to the EU Trust List (TL). The extension adds a symbol to the browser's address bar, indicating the trustworthiness of certificates on HTTPS-protected websites according to the eIDAS regulation via TL. Inspired by common usage of a coloured lock icon in order to signalize the trust status in browsers, the addon displays a blue EU flag for trustworthy, a crossed out flag for untrustworthy domains after completion of the browser-specific handshake validation. Besides, the user has the ability to learn more about the validation results by clicking onto the icon. As a result, certificate characteristics as well as TL-specific attributes are denoted.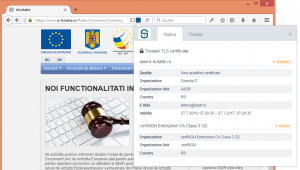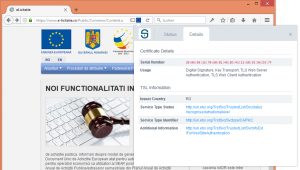 Installation
Having downloaded the browser extension and unpacked the ZIP file, the resulting .xpi file can be moved to an active browser window via drag & drop. After confirming the installation, the plugin is ready to use.